Bowkaddy Bow Kover
This very popular accessory to the Bowkaddy Bow Rack System helps protect your bow from mud and trail debris, especially on off-road vehicles where the weather and foliage could potentially ruin a good hunt. You don't want to arrive at your stand to find your cams jammed with mud or your top sight broken off due to a stray branch.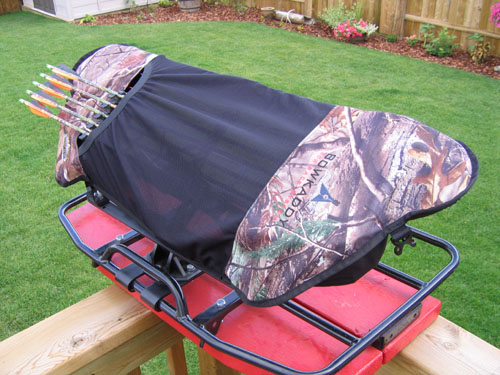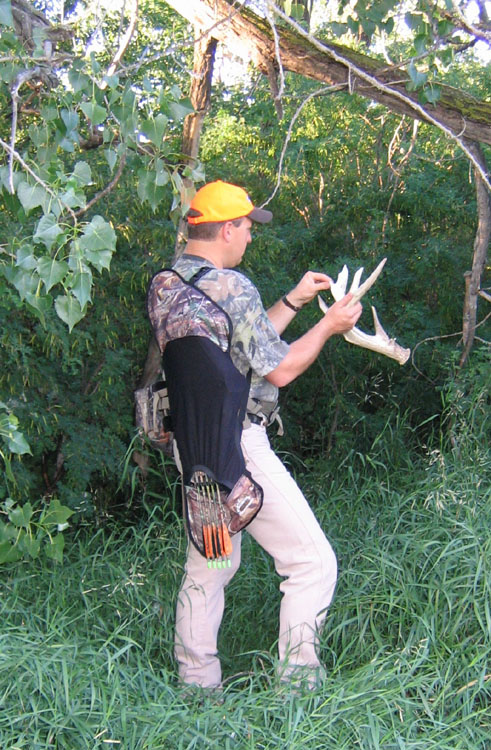 The camouflage end covers of the Bowkaddy Bow Kover stretch over each end of the bow ensuring that you reach your stand with clean cams and limbs. The stretch fabric in the middle offers similar protection for the strings, sight and arrow rest. The opening in the front allows the quivered arrows to poke through while maintaining a low profile on the bow itself. The Bowkaddy Bow Kover is available in right and left-handed models and will fit any bow up to approximately 40" axle to axle. It is easily donned or removed within seconds and is small enough to be stored in your pocket or the tool trunk of your ATV! But you don't have to stow it... the Bowkaddy Bow Kover can also be used as a bow sling if you want to make that hike into the stand a little less burdensome. That is, if a hike to the stand could ever be described as "burdensome"!
So now you can have the best of both worlds - accessibility AND protection.
Bowkaddy Full Kover
The Bowkaddy 2015 model comes with a Full Kover which is a little bit different from the cover described above. As the name suggests, the "Full" Kover provides complete coverage of the bow and any quivered arrows, top to bottom, left to right, front to back. Simply open the zippered half of the cover, wrap it around the bow and Bowkaddy, attach the velcro, zip it up, cinch it up and your bow is ready for whatever the trail throws at it. The Full Kover is roomy enough for even the largest compound bows. The cinch cords, when drawn, help to keep the cover tight against the bow during transport. And when the time comes to remove the bow, the cover can be doffed in just a few seconds.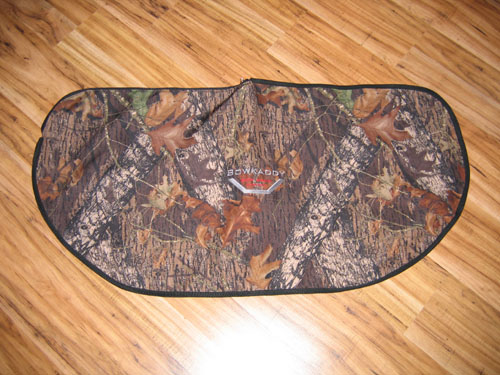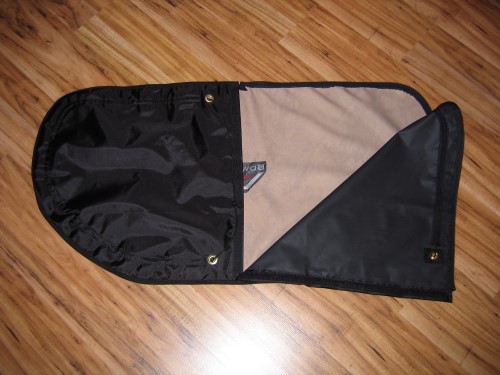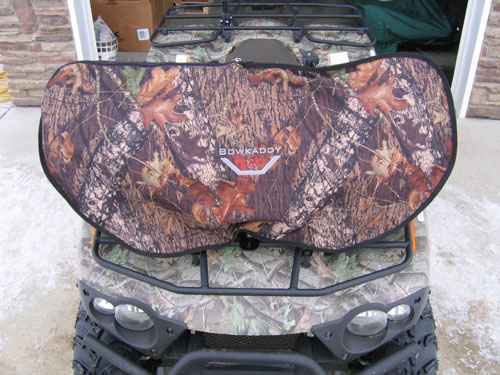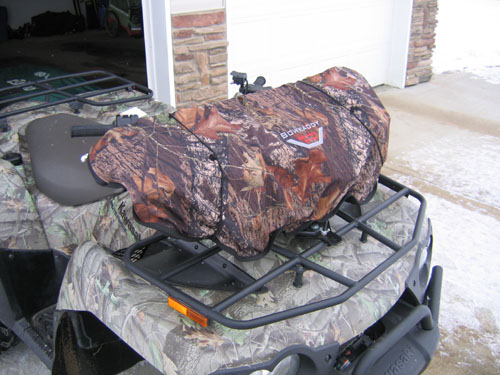 The Bowkaddy Full Kover also offers a legal alternative to a hard case in states and provinces which require a bow to be "cased" during transport.
That's right. If you reside and/or hunt in one of the states or provinces mentioned in the right hand column, you can rejoice in the choice of transporting your bow with the defacto hard case, or with the time and space saving Bowkaddy and Full Kover.